6 Humanitarian Gift Giving Ideas That Give Back So Much
A humanitarian is defined as someone who is devoted to the promotion of human welfare and the advancement of social reforms; a philanthropist.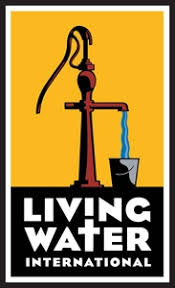 Living Water International– LWI exists to demonstrate the love of God by helping communities acquire desperately needed clean water, and to experience "living water"-the gospel of Jesus Christ-which alone satisfies the deepest thirst. Provide a cup of water in Jesus' name.
Catholic Relief Services– Through the Work of Human Hands program, Catholic Relief Services and our nonprofit partner, SERRV, offer you the chance to buy high quality, fairly traded handcrafts and gourmet food items from disadvantaged producers all over the world. Buy directly for yourself and your loved ones.
Heifer International– Choose a meaningful gift to give a loved one and help children and families around the world receive training and animal gifts that help them become self-reliant. By making an animal gift, you will be giving those in need an opportunity to lift themselves out of poverty, with a gift that also honors your friends and family.
In light of the necessities of life, walking barefoot may seem minor. But for millions of children around the world, their bare feet are subjected to infections that can lead to crippling consequences, disease and even death. Your gift of $32 will help provide 10 pairs of shoes, or a gift of $64 will help provide 20 pairs of shoes- give a child the gift of shoes this Christmas.
Trivani– The Trivani Foundation reaches out to the sick, hungry, and impoverished of the world, focusing primarily on humanitarian aid in underdeveloped areas, to those who need it most. Some projects include schools, clinics, water storage tanks, microfinance loans, biogas digesters, and facial reconstructive and cataract surgeries.
This Christmas, become a Child Guardian, and give a special child the gift of all of the food, clothing,

education, and medical attention he or she needs. To become a Trivani Child Guardian is to become a protector of life, a provider of hope, and a guardian over a brighter future- all for one little child in need. Or give a loved one the gift of safe health and personal care products, that will protect the world's people, the environment, and help feed, clothe and educate my sponsored child, Sujan.
Manna– MANNA delivers care and hope by nourishing people who are at acute nutritional risk due to a life-threatening illness. Support MANNA by participating in the Pie in the Sky program- no Christmas feast can be without a delicious pie. For every MANNA pie that you purchase for your holiday meal, every pie provides three meals to one of our clients, and every helping helps! If you live in the Philadelphia area, purchase a few pies, but hurry- you only have until December 21st. (Be sure to try the apple crumb pie- so yummy!)
TRIVANI FOUNDATION UPDATE           

November 19, 2008   

 

Trivani announces the completion of the Taru Water-Pipe Connection!!!

In Kenya, Child Guardianship funds for Taru Primary School have been put to good use:
The learning environment for students in Taru is generally difficult due to food and economic insecurity; spending hours of each day walking to collect water only compounds these challenges. Trivani Foundation has recently concluded a life-changing project in Taru: a water pipe connection that now brings clean water directly to the school! This completed project provides clean and safe drinking water to the school and the entire village that surrounds the school. By bringing water directly to the school, the previous 3 km one-way journey for fetching water is eliminated for water usage at the school and significantly reduced for surrounding households. In addition to use at the school, an estimated 1, 000 homes will also benefit from this new tap. Provision of clean water will help in improving the health both at school and at the community level, and thereby provide a much better learning environment for our Trivani sponsored students. Students and community members alike give enormous thanks to all guardians who made this possible!

School and Project Background:
Taru is located in Kinango District in rural Kenya. Most people in this region rely on livestock and mixed farming. The environment is very arid and often there is a deficit in household food sources. Household sizes are large, with an average of 6-8 members. The water project was requested by the school management committee and the parents on behalf of the entire community. This project was received with great cooperation from the community, with several successful, participatory meetings held with members of the community and relevant committees. The community turnout during the digging of the trenches was tremendous.

 

 

 

 

 

Community Leader collects water from
the new Taru Water Tap

 

Taru Students watch as Fred, Trivani Foundation Project Manager, samples fresh, clean water.
1,000 homes will be able to access this water!

* * Reminder to all Distributors who are Child Guardians: * *

Check out your sponsored child´s profile on your website to view new updates on your child´s village, school and the life-changing uses of Guardian funds.

Visit the Trivani Foundation website for more ways to contribute to the change we wish to see in the world.
Trivani Foundation Newsletter- Nepal!
Inside this issue:
Chad Introduces the Steed Family to Nepal
Villagers Welcome Chad and the Steed Family
Puranokot Secondary School
Introducing Trivani's Clean Water Project
Village Centered Development
Insights into Nepal: Reflections of Julie Steed
Child of the Month-Rajesh Bhandari!
Country Context-Nepal!
Project Updates
 Read the April 2008, Trivani Foundation Newsletter