Humanitarian Gift Giving Guide
December 12, 2008
6 Humanitarian Gift Giving Ideas That Give Back So Much
A humanitarian is defined as someone who is devoted to the promotion of human welfare and the advancement of social reforms; a philanthropist.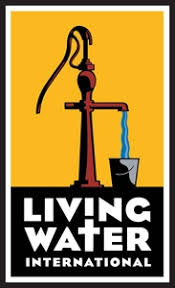 Living Water International– LWI exists to demonstrate the love of God by helping communities acquire desperately needed clean water, and to experience "living water"-the gospel of Jesus Christ-which alone satisfies the deepest thirst. Provide a cup of water in Jesus' name.
Catholic Relief Services– Through the Work of Human Hands program, Catholic Relief Services and our nonprofit partner, SERRV, offer you the chance to buy high quality, fairly traded handcrafts and gourmet food items from disadvantaged producers all over the world. Buy directly for yourself and your loved ones.
Heifer International– Choose a meaningful gift to give a loved one and help children and families around the world receive training and animal gifts that help them become self-reliant. By making an animal gift, you will be giving those in need an opportunity to lift themselves out of poverty, with a gift that also honors your friends and family.
In light of the necessities of life, walking barefoot may seem minor. But for millions of children around the world, their bare feet are subjected to infections that can lead to crippling consequences, disease and even death. Your gift of $32 will help provide 10 pairs of shoes, or a gift of $64 will help provide 20 pairs of shoes- give a child the gift of shoes this Christmas.
Trivani– The Trivani Foundation reaches out to the sick, hungry, and impoverished of the world, focusing primarily on humanitarian aid in underdeveloped areas, to those who need it most. Some projects include schools, clinics, water storage tanks, microfinance loans, biogas digesters, and facial reconstructive and cataract surgeries.
This Christmas, become a Child Guardian, and give a special child the gift of all of the food, clothing,

education, and medical attention he or she needs. To become a Trivani Child Guardian is to become a protector of life, a provider of hope, and a guardian over a brighter future- all for one little child in need. Or give a loved one the gift of safe health and personal care products, that will protect the world's people, the environment, and help feed, clothe and educate my sponsored child, Sujan.
Manna– MANNA delivers care and hope by nourishing people who are at acute nutritional risk due to a life-threatening illness. Support MANNA by participating in the Pie in the Sky program- no Christmas feast can be without a delicious pie. For every MANNA pie that you purchase for your holiday meal, every pie provides three meals to one of our clients, and every helping helps! If you live in the Philadelphia area, purchase a few pies, but hurry- you only have until December 21st. (Be sure to try the apple crumb pie- so yummy!)